There are always so many cool things going on at Hack Club! Here's what's happening right now.
(FYI: You're receiving this email because you're a club leader. Get your whole club involved! They can subscribe here - don't worry, we won't spam them)
Tonight at 7pm ET, join a live call with Sal Khan, the founder of Khan Academy, and ask him anything! To get the call link, RSVP in #announcements on Slack. Learn more here.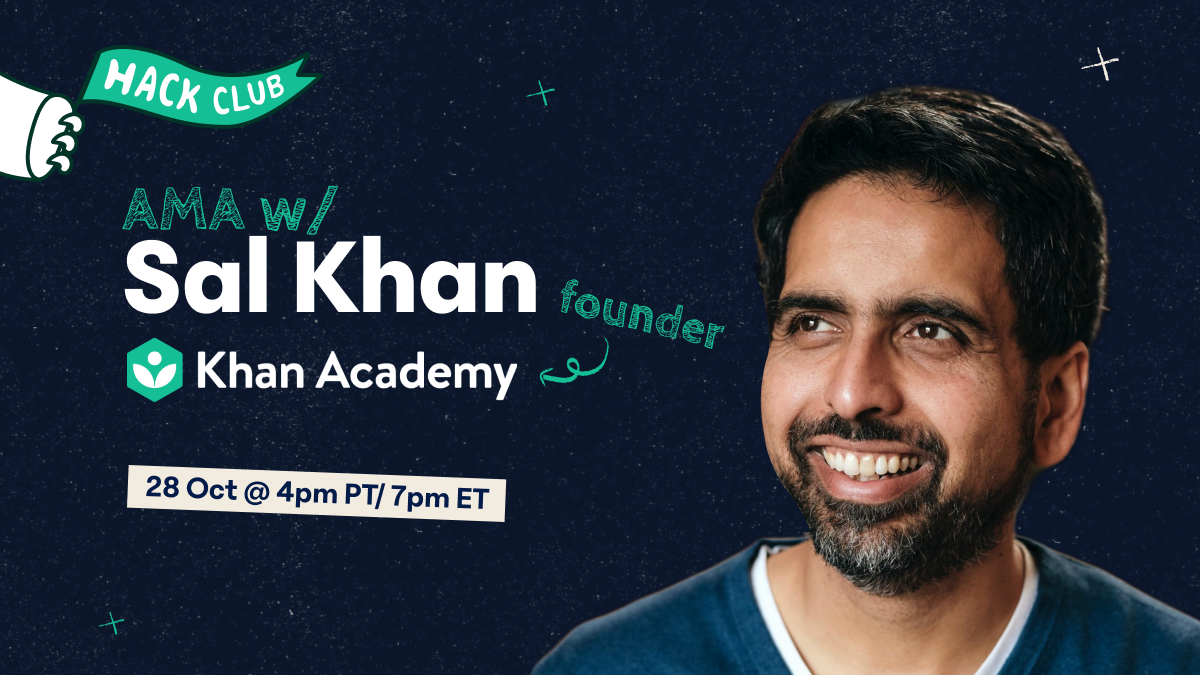 Once a month, collab! confab! coterie! with fellow leaders from around the world. Join our first Zoom on Saturday, Nov 12 at 7pm ET (4pm PT) and talk about club marketing and tips for running awesome meetings! RSVP here or check #leaders for meeting links and reminders.
✨Want to lead a call? Reach out to me :)
Scrapbook: Into the Redwoods 🌲 is a new Hack Club project led by Sam, a club leader from Singapore. He's looking for your help to make an optimized version of Scrapbook for clubs and hackathons (check out this video to learn more!). Build it here and on Slack in #scrapbook-dev

If you're raising money for a hackathon or some sweet club project, there's no better place to do it than Hack Club Bank. Get nonprofit status, and a whole bunch of awesome perks too!
❗Wait, did I mention that they're also giving out $500 grants to run an IRL hackathon this year?! There's still time to get yours - apply here!
Dev, a high schooler from India, and Hack Clubbers from all over the world are organizing Epoch: an epic, global high schooler-led hackathon happening in New Delhi, India over New Year's! Get involved in building the first great Hack Club event of 2023! Catch up in #epoch-bts on Slack.

Lots of you are building Sprig games with your club, and with the new workshop it's so easy to get started! Tell us how it's going and how we can help by posting in #sprig or replying to this email so your club can get their Sprigs before they're gone💨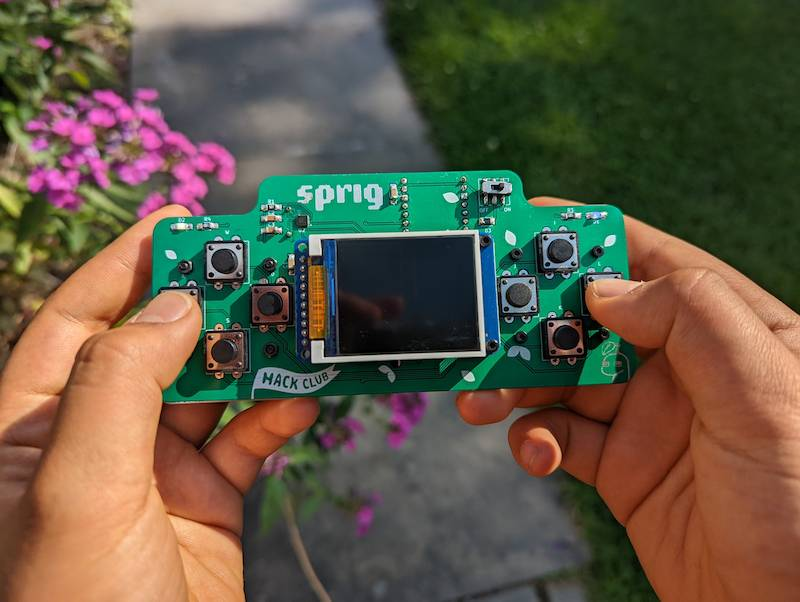 That's all for this edition. Thanks for reading!
✨Send me a picture of your next club meeting and I'll send you a cool one from around HQ!✨
P.s. Watch for a future edition of this newsletter that'll include upcoming Sprig Jams in both English and Portuguese!👀
💖 Holly
View on GitHub