(You're getting this email because you lead a Hack Club. Your whole club can get it too!)
More than 140 teenagers around the 🌐 are unboxing their Sprig hardware kits which include a Raspberry Pi Pico, LCD screen and PCB, and 🐝 #sprig is abuzz with game progress vids and unboxing excitement.
But don't worry, there are still plenty of kits left for you to get your own!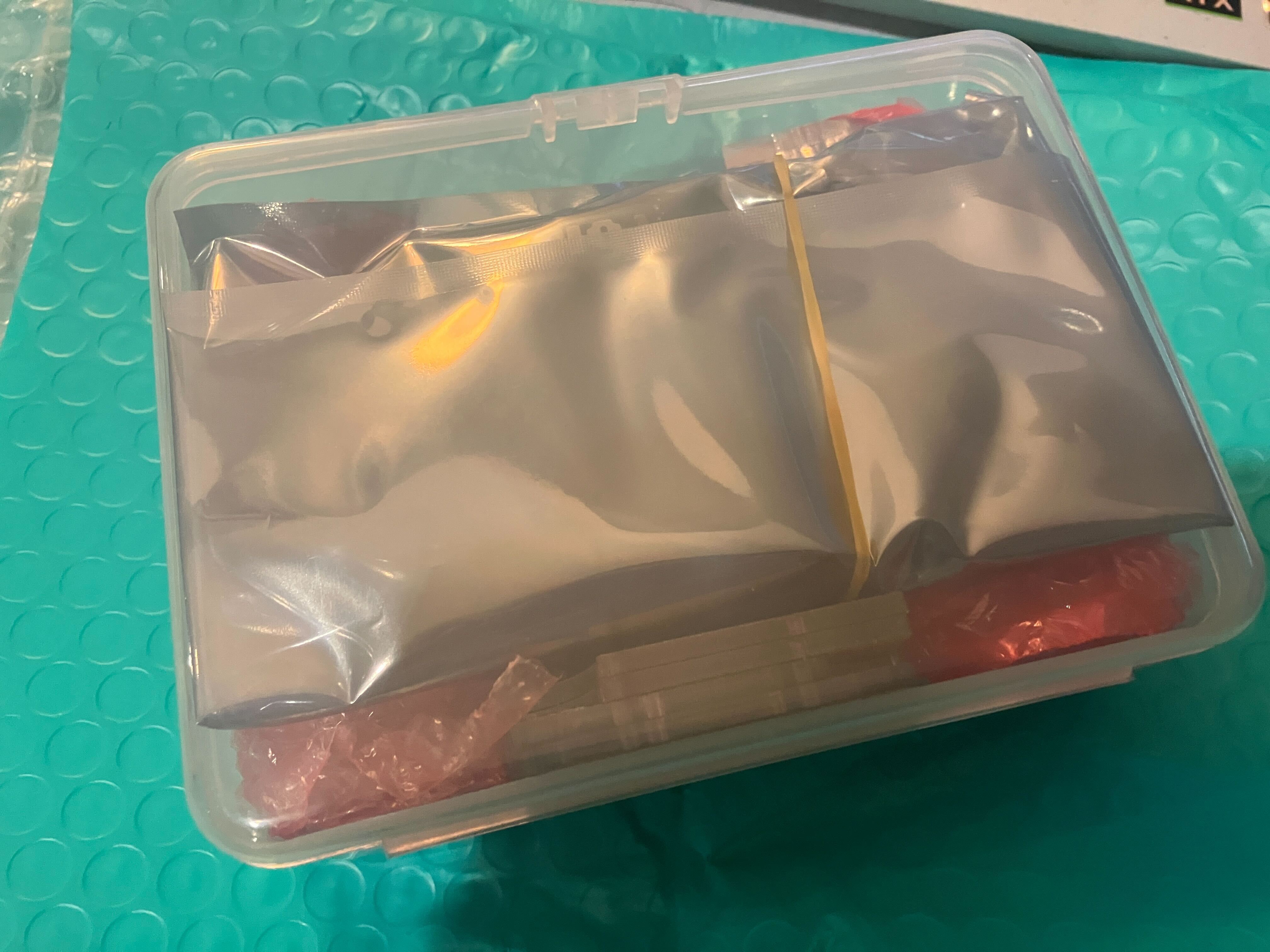 If you've got a cool hardware project idea, we want to give you 💰$250💰 to make it real! Join the teens behind projects like this Autonomous RC car, an NES Zapper reimagined and a robotic puppy
141 projects have been approved for their grant from Hack Club Bank ✨Submit your idea by January 15th if you want to participate - 🛠️ building starts in mid-February!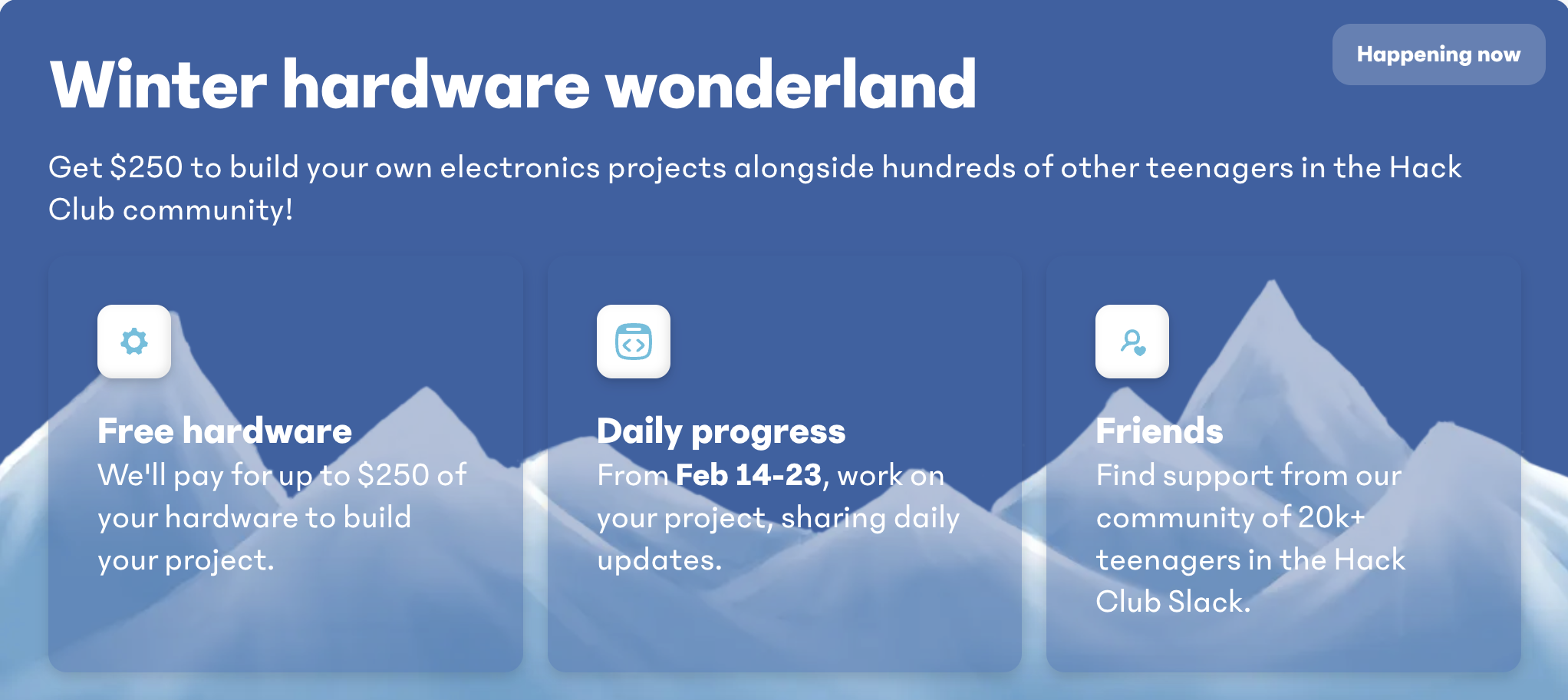 🙌 🙌 Shout out to @arianna for hosting an awesome leader AMA on Dec 10.
❗RSVP to get an invite to the meeting on 📅 Jan 21 at 11am EST with veteran club leaders and hackathon organizers @sampoder and @Kevin Yang

Epoch was indeed epic - Khaleel shared some vlogs for you to enjoy - as were the regionals in VT, CA and TX, USA!

🎧 I've recently been listening to Dayseeker, an alt band with a SoCal vibe. I especially like this song.
Talk soon!
💖Holly
View on GitHub