👋 It's Holly here with the current awesome things you and your club can get involved in! 💫Check out past editions here.
(You're getting this email because you lead a Hack Club. Your whole club can get it too!)
Bring your club on an epic adventure in code this semester! Jams are 18 brand new coding workshops created by Hack Clubbers ESPECIALLY for you to use in your meetings, complete with pre-made slide decks and even some videos!
Take your club meetings to the next level with topics from AI, 3D design and Sprig to web dev and game dev. Plus we'll be adding more new Jams throughout the year! Thomas says it best in his #announcements post.
Try out Jams in the JAM NIGHT TONIGHT so you can get a feel for how you might run these in your club. Join #jams on Slack or reply to this email for an invite!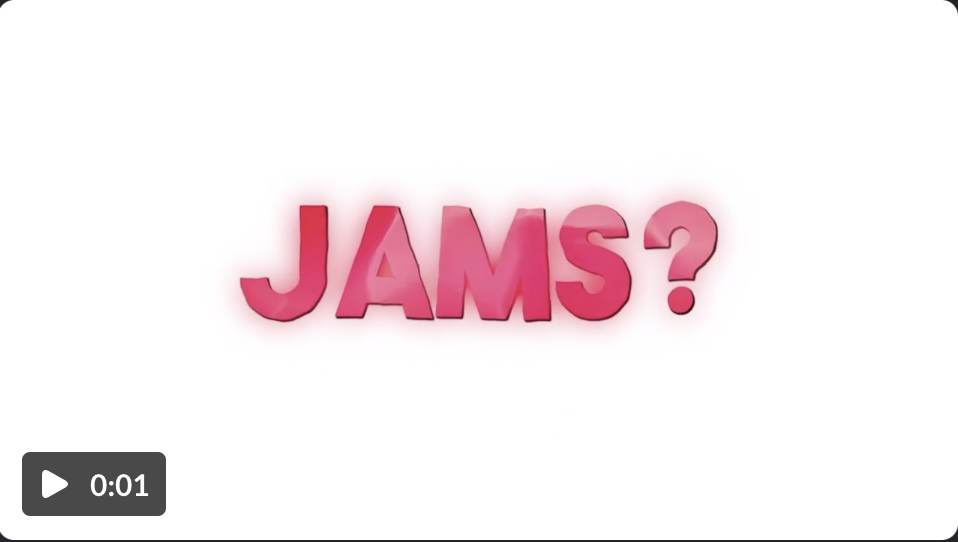 Till next time!
💖Holly
✨P.S. 📆 RSVP to the Club Leader Meeting Kickoff with Sahiti✨ Saturday, August 26th 7:30am PST/10:30am EST/8:00pm IST
❗📣 I'm also looking for the next group of Leaders to plan and moderate these monthly meetings! If you want to join me, DM me or reply to this email📣❗
View on GitHub