👋 It's Holly back with cool things going on at Hack Club! Here's what's happening right now. Check out past editions here. 💫A special shout out to JC for this new feature!
(FYI you're getting this email because you lead a Hack Club, but your whole club can get it too! They can subscribe here)
Tonight at 7pm ET, join a live call with geohot, the founder of comma.ai and notorious security hacker, and ask him anything! RSVP in #announcements on Slack to get the call link.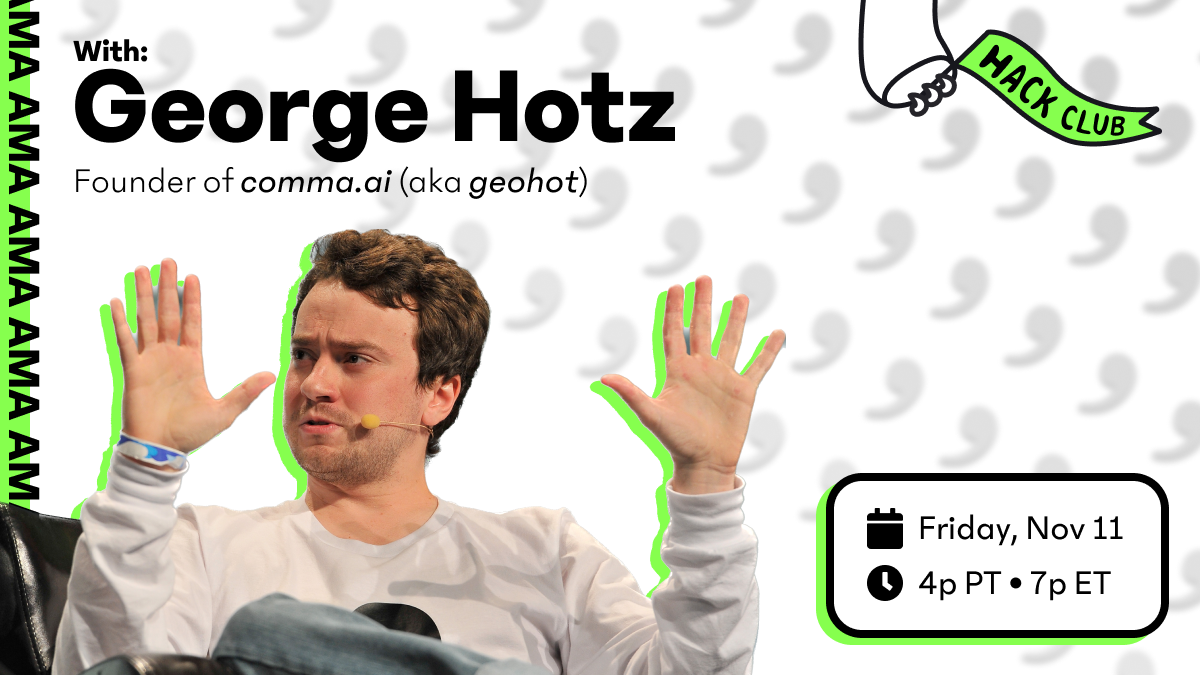 ✨Have an AMA idea to share? Want a preview of upcoming AMAs? Check out #amas in Slack!
BTW, if you missed the Sal Khan AMA, here's the recording! It was A-M-A-zing ;)
Join our first meeting tomorrow, Saturday, Nov 12 at 7pm ET! Club leaders Neesh and Soham will be leading a lively discussion about marketing and tips for running awesome meetings! RSVP here and check #leaders for meeting links and reminders.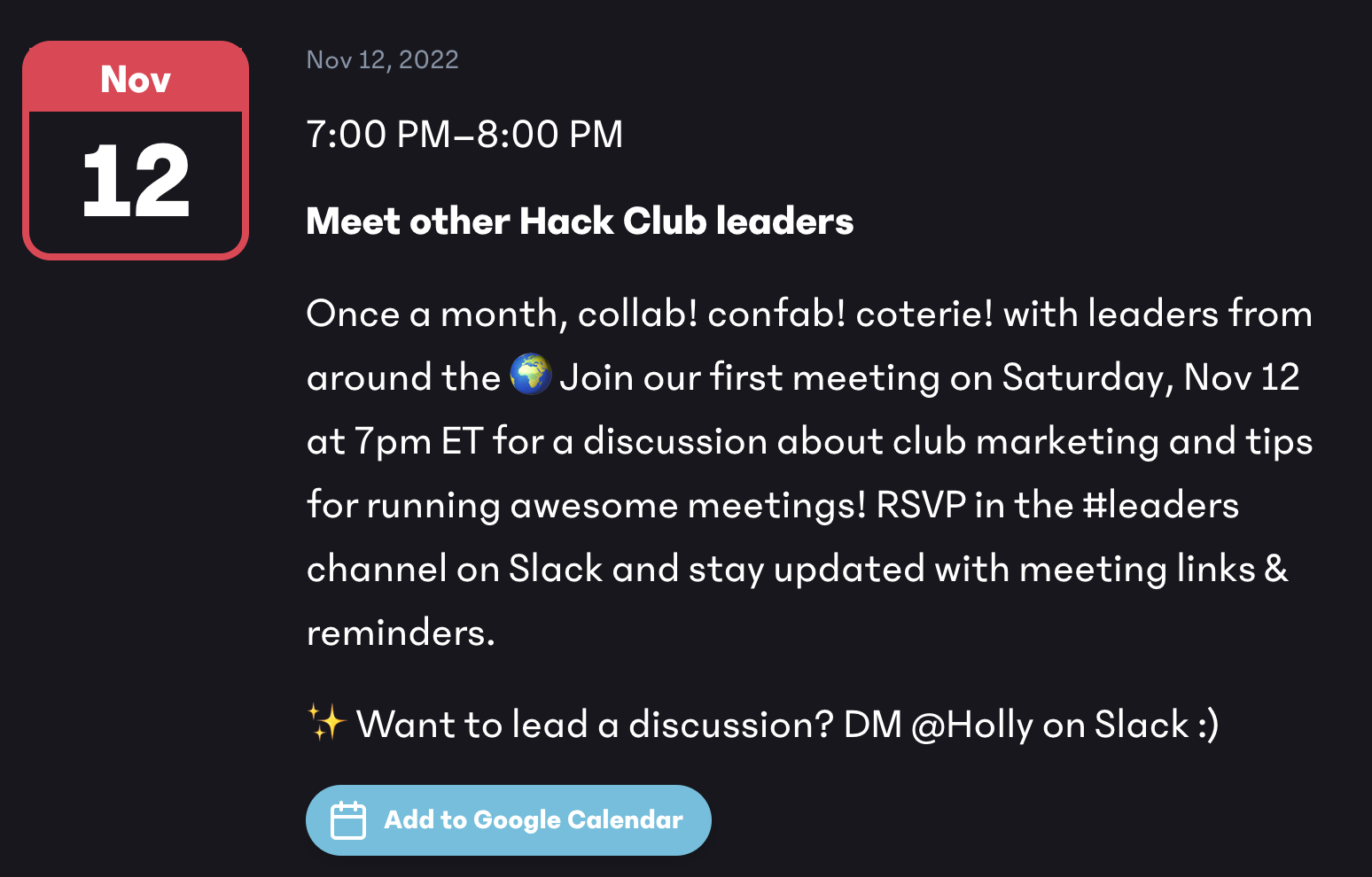 ✨Want to suggest a topic? Reach out to me :)
The hike into the Redwoods 🌲 has taken a new turn. Welcome to 🌈Clubs Boogie🌈. The team needs your ideas to make Scrapbook perfect for clubs and hackathons. Create an issue here or post on Slack in #scrapbook-dev to make your wishes known!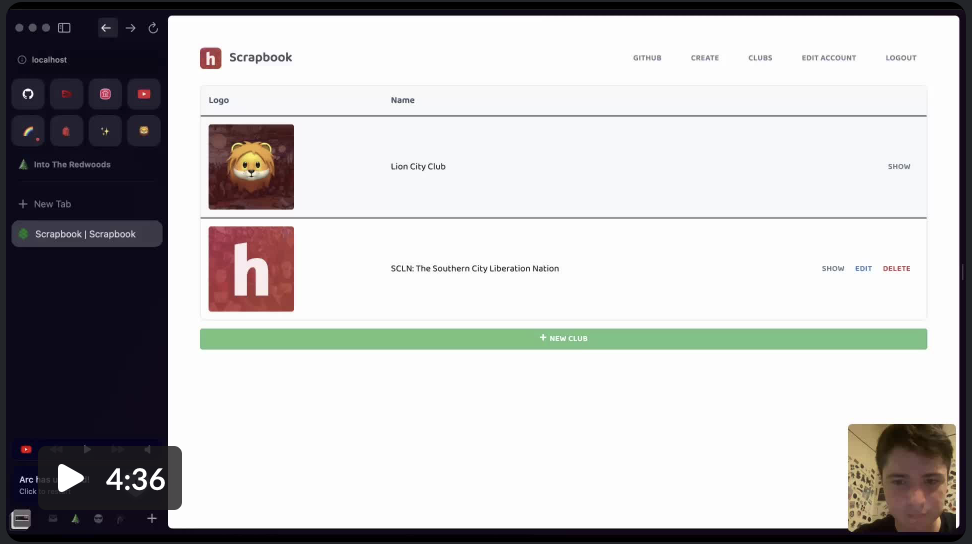 Thanks to Leo, JC and Sam the workshops page now has a section dedicated to Sprig, complete with a new Dodging Game workshop to build with your club.
Join Lucas from Brazil 🇧🇷 for a Sprig Night in Portuguese on Friday, November 25th at 8pm GMT-3.
✨Create and submit your own Sprig workshop and I'll personally send you a surprise from VT!✨
Enjoy this sweet Sprig germination 🌱 compilation that Leo shared in Slack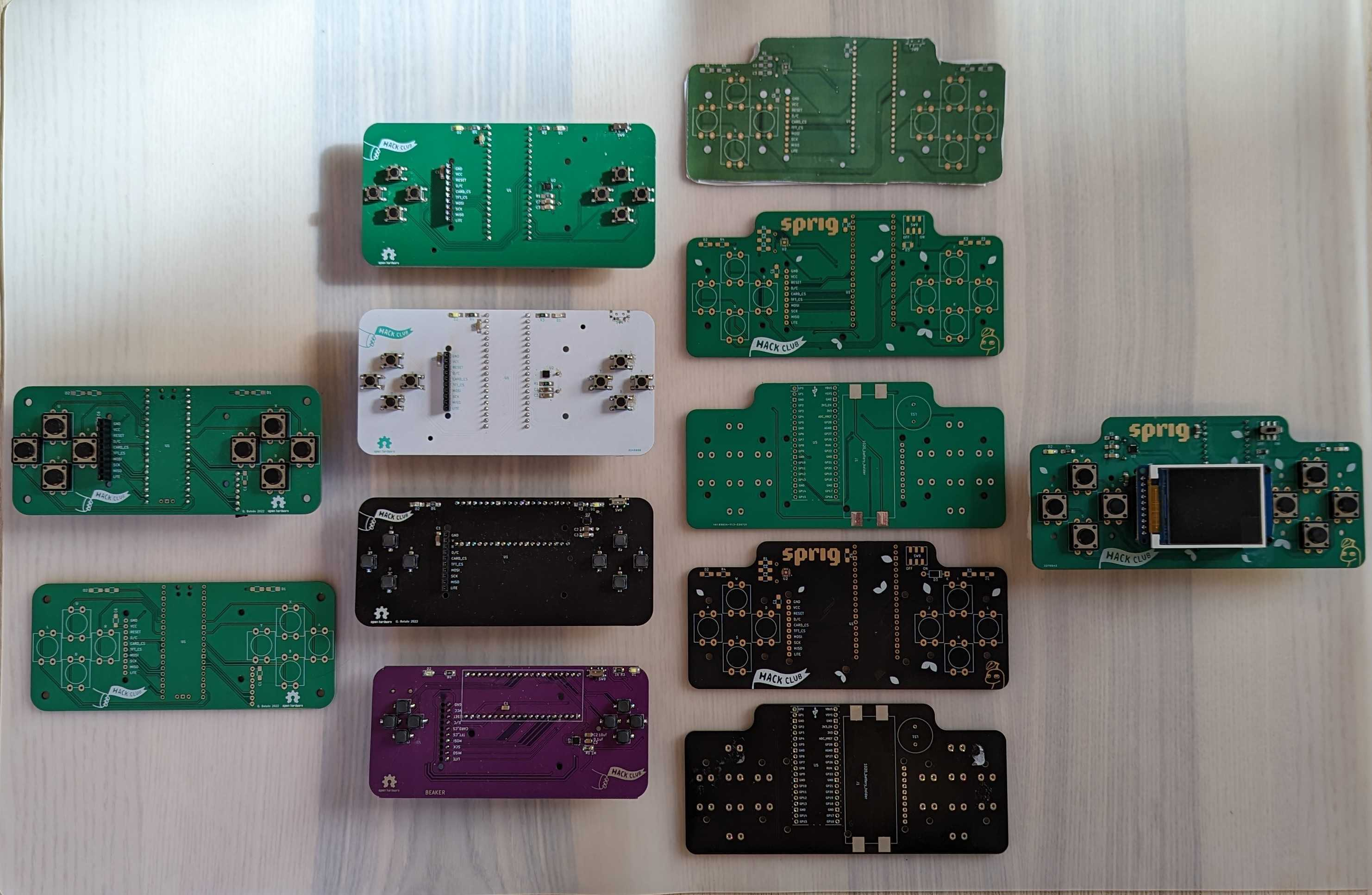 🎧 I've recently been listening to Noah Kahan, a "folk-infused pop" artist from Strafford, VT!
Talk soon!
💖Holly
P.S. If you reply with the correct name of this cat, I'll send you VT maple candy in the mail!
View on GitHub