👋 It's Holly here with the current awesome things you and your club can get involved in! 💫Check out past editions here.
(You're getting this email because you lead a Hack Club. Your whole club can get it too!)
Matthew shipped Technicolor, an honest and inspiring write-up about his time as a club leader then as the Clubs Lead at HQ. In particular, I love how he overcame some common club challenges in really creative ways (🦸 a sticker cape, for example)
I find new insights every time I read it and I recommend all of you read it too - it's totally worth it 💖
On December 30th 2022, 160 hackers from around the world traveled to the 🇮🇳 Delhi, NCR for Epoch — a 42-hour high-school hackathon over New Year's. 🎆 It was a magical weekend and sam just shipped the documentary that shows you how it all came together. Sam, I'm glad you survived!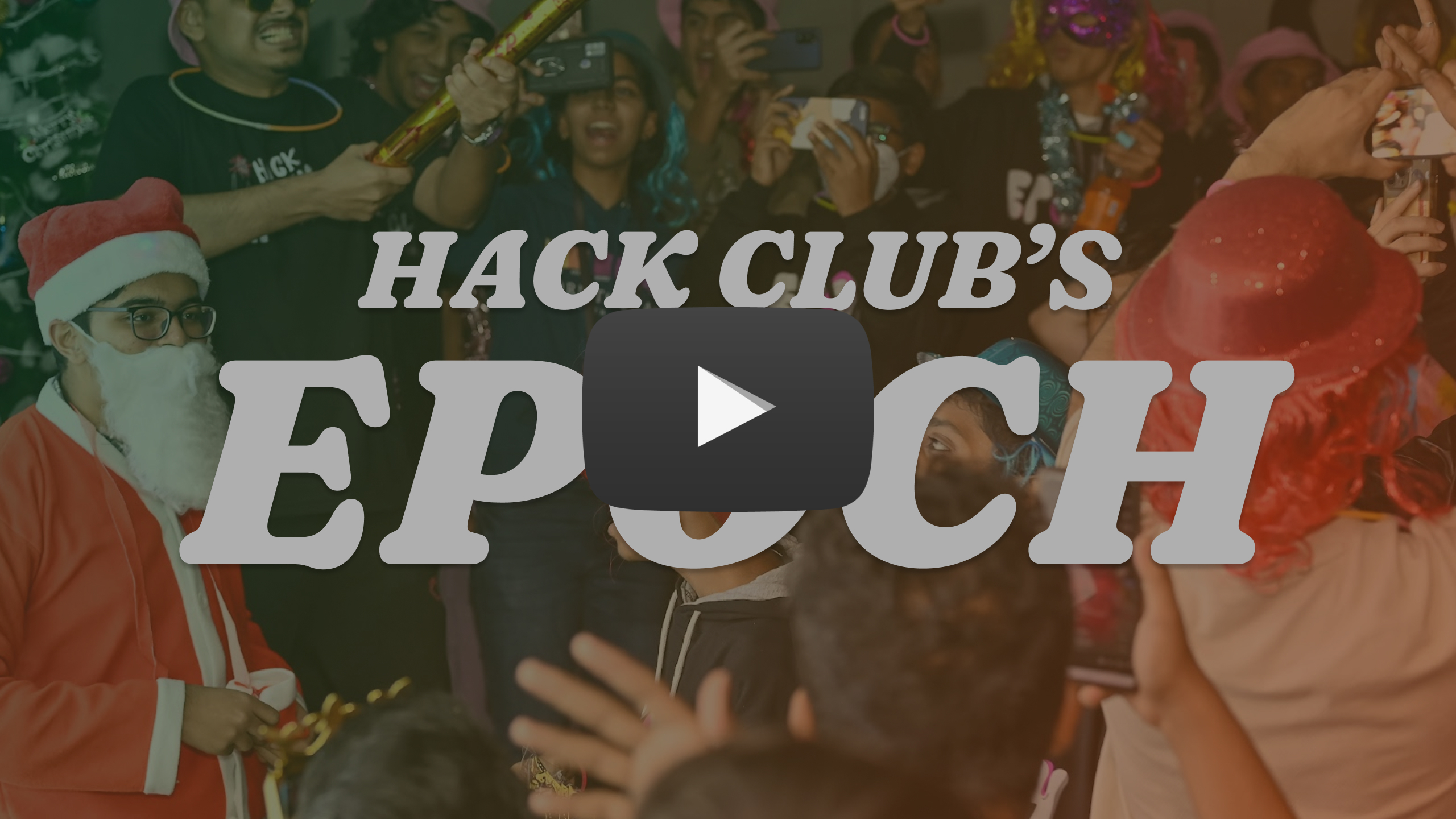 We have exciting news from #scrapbook-dev! ➡️ A beta-release of Scrapbook is ready for you and your club to test: v2.scrapbook.hackclub.dev. ⬅️
🗒️ Your feedback on the project is critical - #scrapbook-dev on Slack is the best place for bug reports, ideas & suggestions.
10 leaders joined last weekend's meeting to discuss club leadership changes. If you missed it, here's the recording.
Every leader's going to hand their precious club off to a new leader eventually, and Amanda's been building a brand new feature that'll make it so easy - Check 35:00 into the recording 👀 for a demo
✨We're looking for graduating leaders to test the new flow over the next week. If you want in, DM me!✨
A little 🦕📦 was whispering about a very special AMA guest coming up. Someone legendary! The ⏰ is ticking for the official announcement, so keep your 👁️ on #announcements on Slack for the big reveal!
Talk soon!
💖Holly
🎧 Recently, I've been re-listening to Mac Miller's last two albums, Swimming and Circles. While Mac's older music had a party vibe, he developed a really intimate story-telling style in his more recent work 🎵
View on GitHub