💻 Nisarga from India
📚 Hadi from India
🪴 Piyush from Washington State, USA
🎮 Zayyan from Saskatchewan, Canada
🎾 Aarav from New York, USA
🇬🇷 Odysseus and Nikos from Greece
🇷🇼 Mudacumura from Rwanda
👋 It's Holly here with the current awesome things you and your club can get involved in! 💫Check out past editions here.
(You're getting this email because you lead a Hack Club. Your whole club can get it too!)
Clubs around the world are trying to crack the Hack Club ARG and yet❓ it remains unsolved! ❓ Join them in #stable-quarters on Slack!
Thomas introduced it to his club last week "... Everyone contributed toward our shared goal, solving the ARG! The excitement in the room when a discovery was made (such as when we hacked into the cameras) brought us much joy & we are going to continue working together to solve the puzzle!"
Valerii's club put up posters around school to get new people involved!
✨Will your club be the first to crack it? DM me when you make it through! ✨
Hack Clubbers have talked 1:1 with 🌈24 builders over the last 3 years🌈, and @rebecca put together this brilliant AMA trailer to showcase what it's like to ask amazing people anything.
Be part of the next one with Harvard's CS50 proffessor, David Malan on February 10 and experience it for yourself! 💫 Watch #announcements in Slack today to RSVP or join 325 friends on the #amas channel
If you missed the DHH AMA a couple weeks ago, here's the recording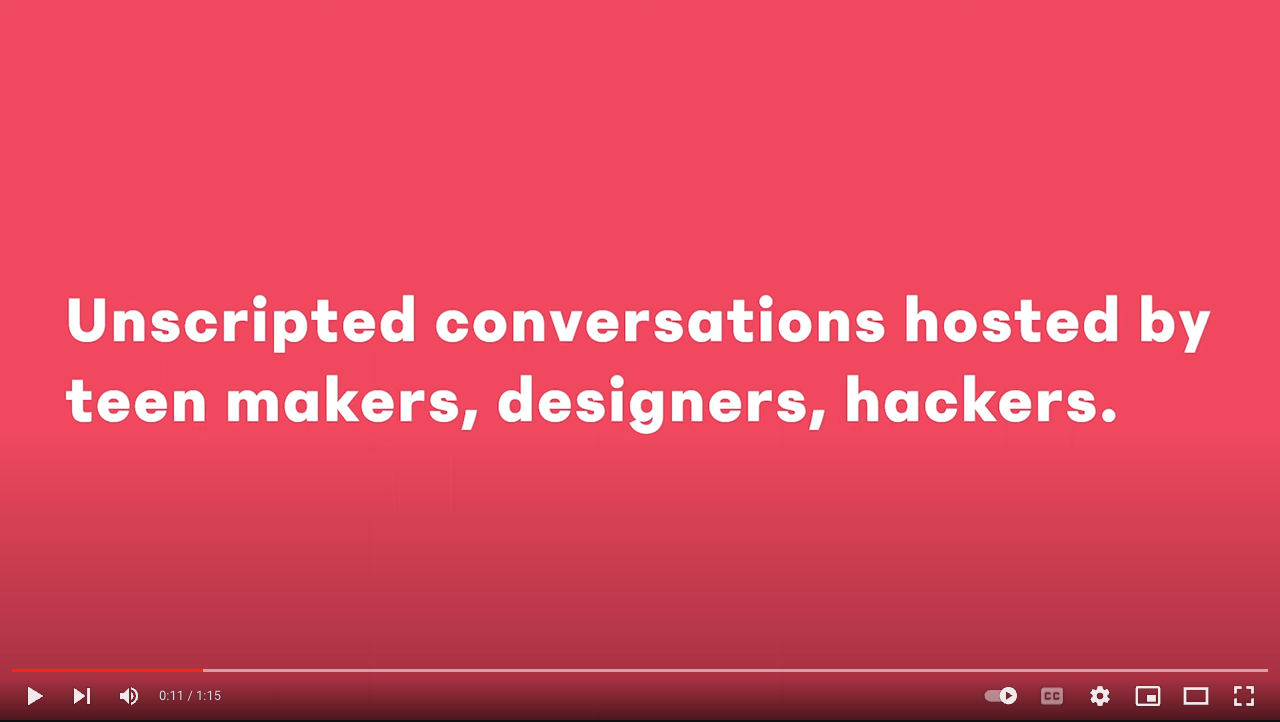 We're leveling up the next leader's meeting by hosting a 🎇 virtual game night!!!! 🎇 Come play games with your fellow leaders on February 11th at 7pm EST! - I know it'll get me out of the winter blues 🥶
In the meantime, check the awesome hackathon advice that was shared in the last leader's meeting
➡️RSVP to get an invite⬅️
Whether you're building a project for Winter Hardware Wonderland or not, it'll be epic to see all the technical builds come together in #hardware-party starting on February 14th!
But wait! there's more! Thanks to @Char, we'll all get to see a real WiHaWoInBo(Winter Hardware Wonderland Infomercial Bonanza) in Slack where hardware hackers will be showing off their creations, creatively!
📹 credit @Linus for this "living" thing ... also me learning how to gif
👀❗Speaking of things - a new THING is in the early stages of development. More to come in the next edition of ✨The Hackening✨
Talk soon!
💖Holly... & Terminator Scrappy?!
View on GitHub